Horse Boarding
Offshore Acres offers top-notch indoor board. There is very limited space currently, so if you are interested please do not hesitate to contact us. Below are details of our facility and boarding.
Stabling
Currently OA has 8 large, airy box stalls, and two smaller mini stalls. Stalls are fully matted, and generously bedded with shavings to keep everyone comfortable and dry. Every stall has a hay manger, are watered with water buckets to track the water intake for each horse, and are nice and open, allowing for lots of head and neck freedom for our horses. Every stall has a blanket rack, and we also offer storage for off-season blankets, as well as yearly blanket cleaning and repair.
There is a large, heated tack room, to keep leather and equipment in good condition all year-round! Storage is offered for extra tack and equipment if needed.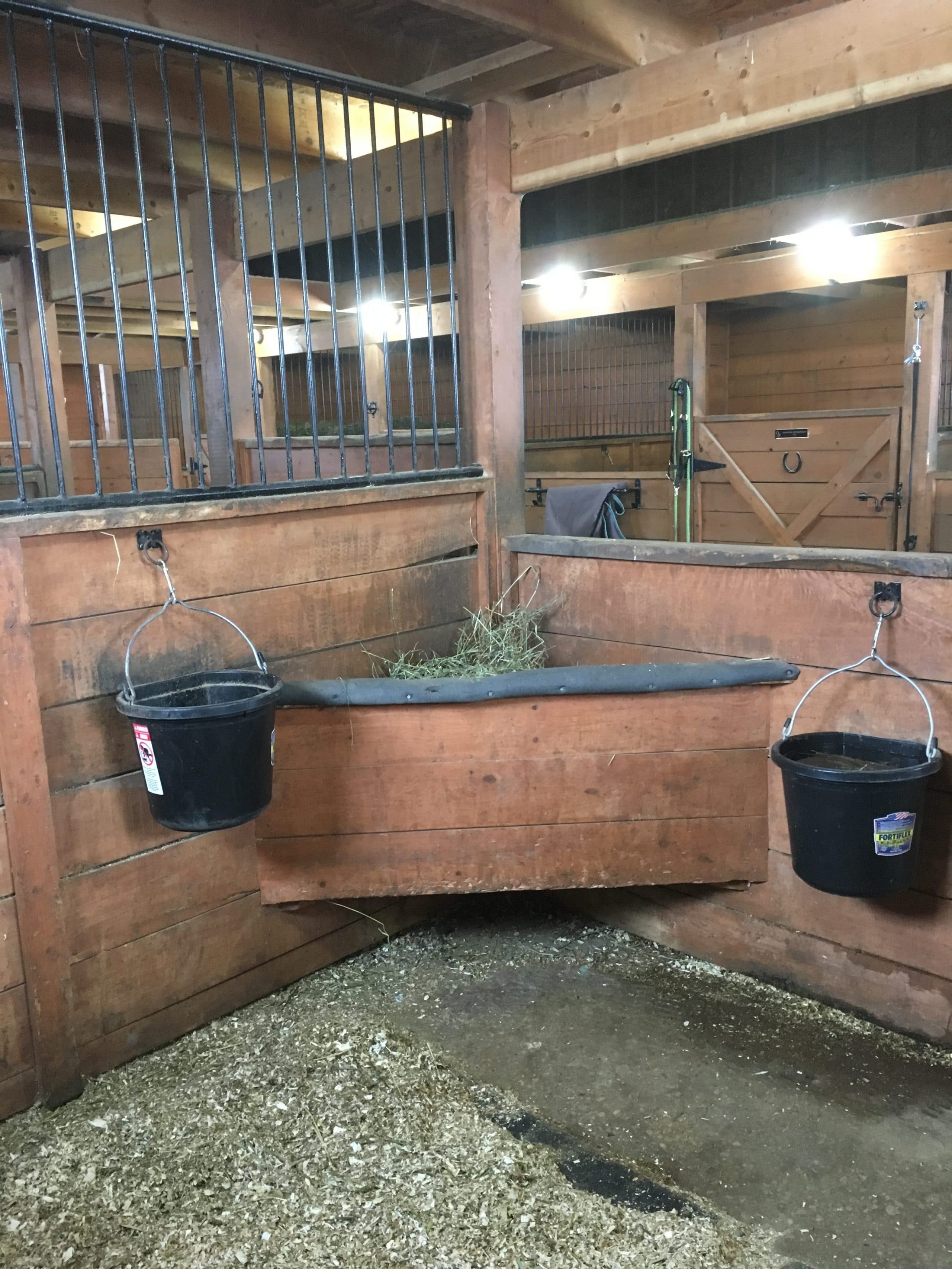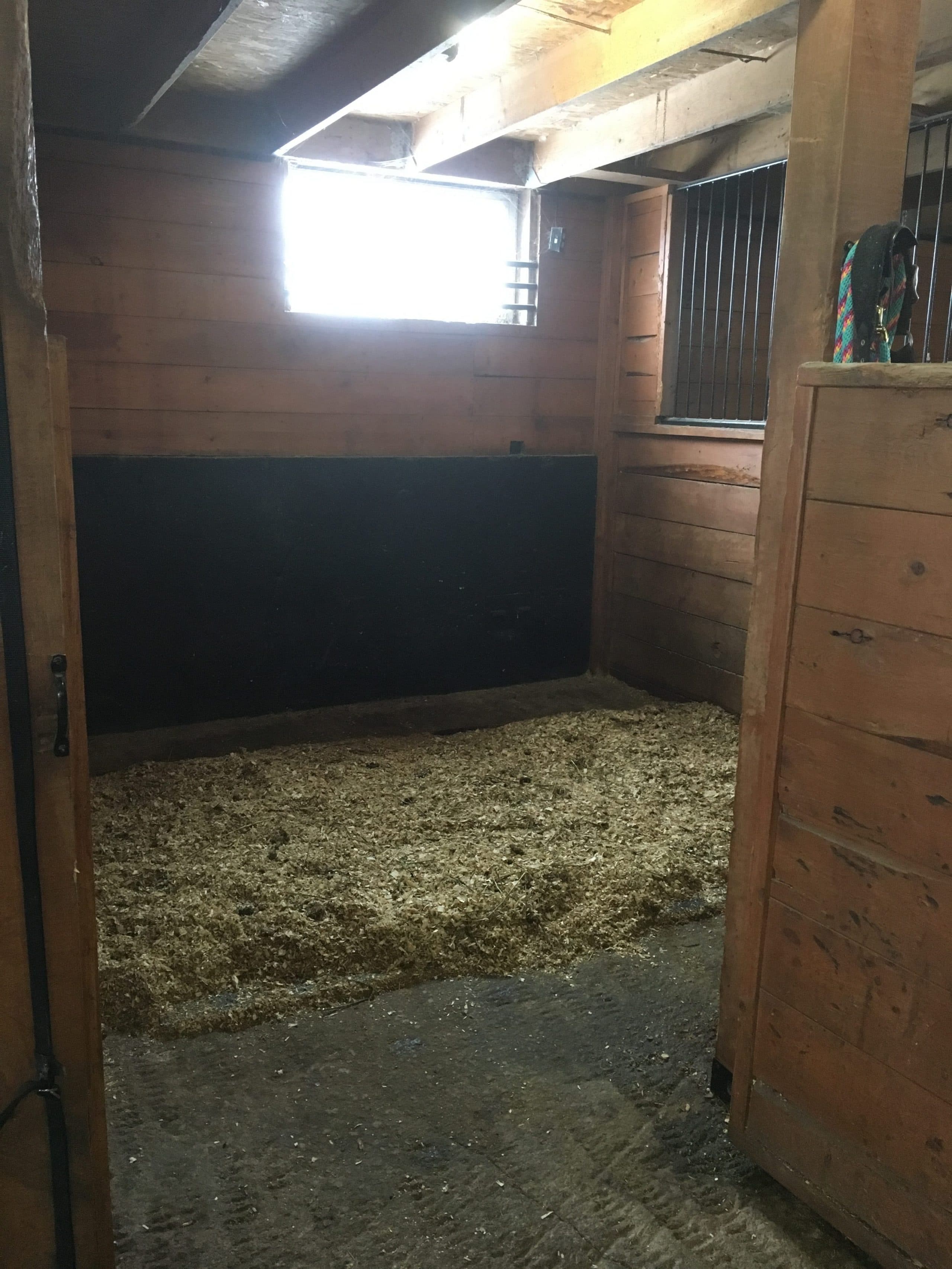 Feeding
Horses are fed with Brooks feed and beet pulp, twice daily. Every horse has a feeding program tailored to their individual nutritional and athletic needs. Weight is checked routinely, and especially in winter with "blanket checks" where blankets are removed, horses are looked over and groomed a minimum of once a week to check on body condition during the months when the horses are blanketed.
We feed excellent quality hay, free of dust and mold. We only feed small squares, to eliminate any issues with quality, mold and moisture with rounds in the paddocks. In the summer the horses are on rich, grassy pasture. Ponies are limited to their grass access for their health. In the winter the horses are hayed multiple times a day with small squares.
On the extreme days, horses are also given a third feeding of soaked hay cubes in the evening, and also as a treat from time to time.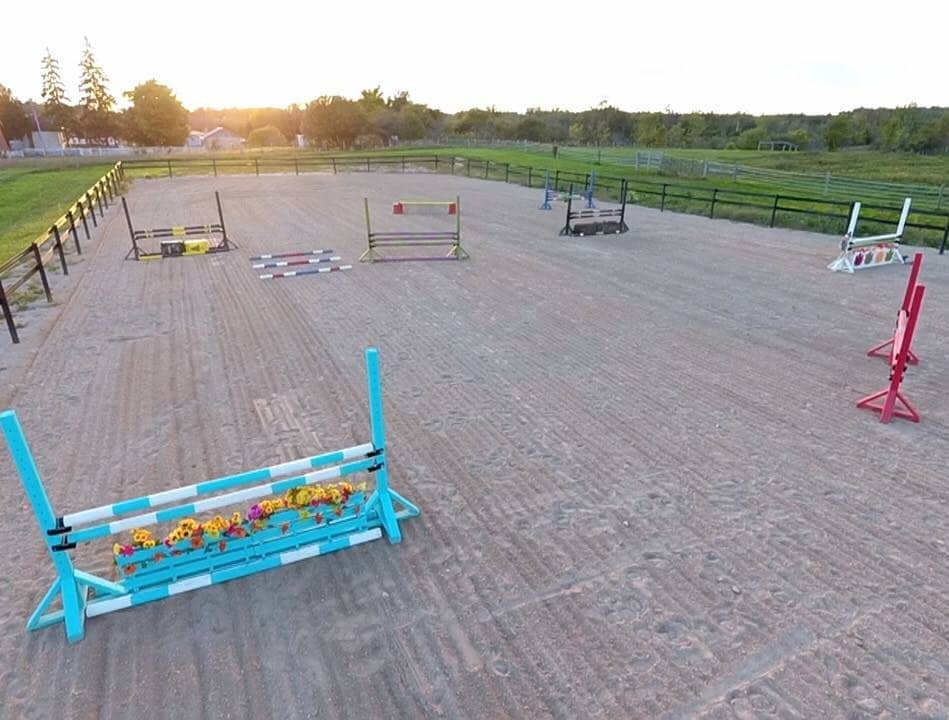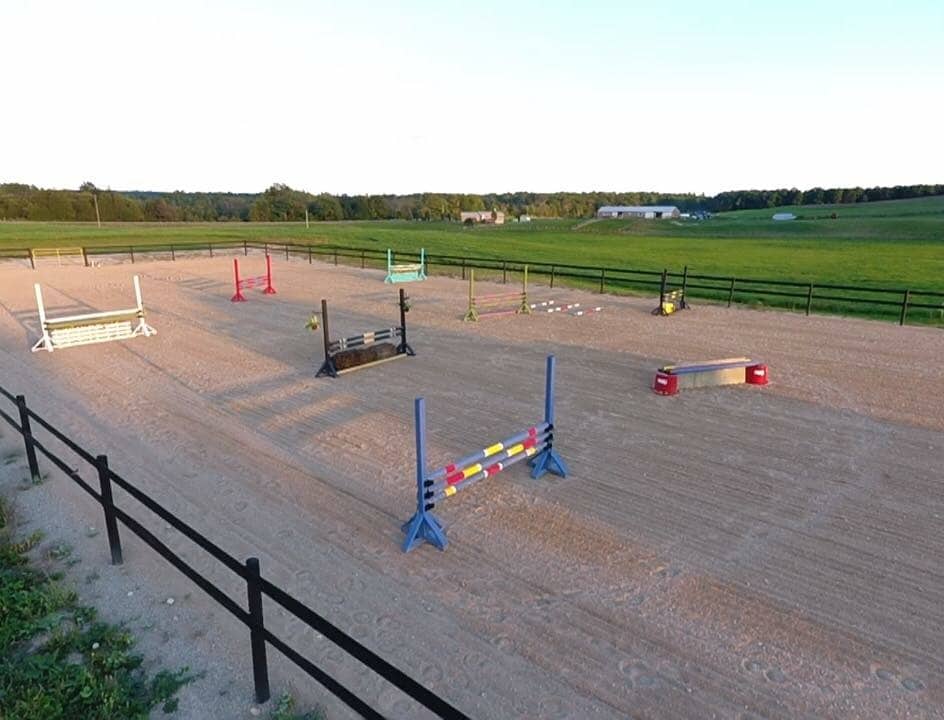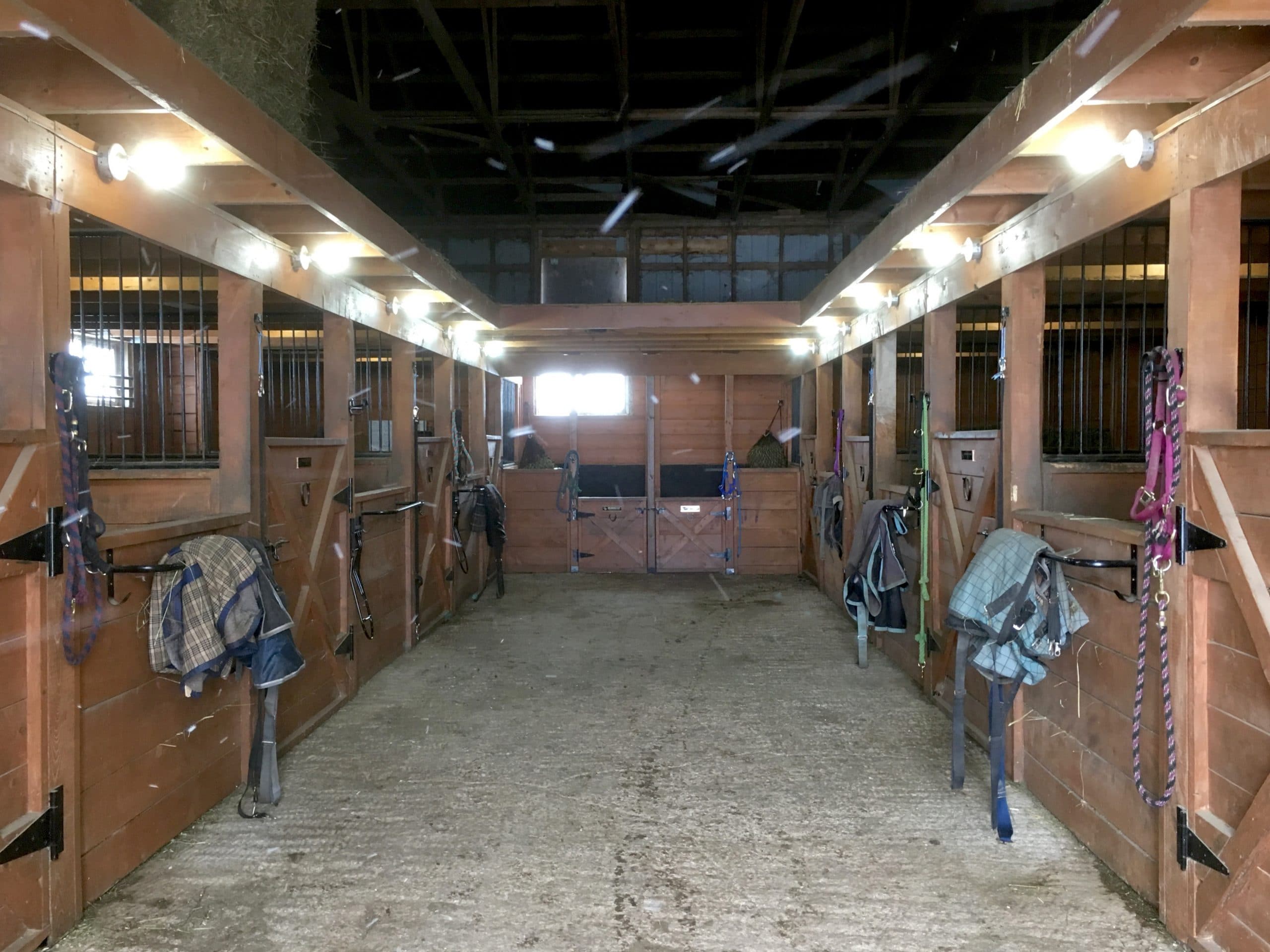 Turnout
Currently, OA offers group turnout in a 10+ acre field. The field is nice and hilly to provide lots of exercise for the horses. Well grassed providing excellent pasture all year around for the herd. There is electrical run around the perimeter for extra safety.
Later in the season when hay is removed from our other field, the herd is turned out in the 20 acre field for supervised time periods. Here, they have acres of room to run, and exceptionally delicious pasture to graze off of. Everyone enjoys being turned out in the hay field, and we enjoy watching how happy they are out there!
We have done both small group turnout, and large herd turnout and have found such a positive effect of herd turnout. Our horses really enjoy the herd dynamics, and we think it is important to give them that chance to be "a horse" again.
We have a watering post in the paddock that offers freeze-free, fresh, temperature controlled water all year around. Our horses are taught how to use the drinking system, and catch on very quickly.
The horses are turned out early in the morning, around 6:00am in the summer, and between 6:00-8:00am in the winter. They are brought in at dusk. On nice summer days, the horses can happily stay out until 10:00pm without any issues at all. In the winter they are typically brought in around 5:00-6:00pm. In bad weather the horses are brought in early, or turned out late depending on conditions. There are usually only 2-3 days a year when the weather is too bad to turnout.
We believe turnout is important all year around, and adds to the general health and well-being of our equine partners.
Horses are all checked over at bring in for any nicks or injuries. Hooves are picked a few times a week and hooves are looked over to ensure good hoof health. Our location allows for excellent drainage and we are lucky to have minimal mud, even in the wettest of seasons.
Blanketing and booting, as well as putting on fly masks is included in board. Minor first aid and bandaging is also included.
In the spring of 2019 we plan on adding an additional smaller pasture or two for herd introductory turnout, lay-ups and for horses who need smaller group turnout. Space will be limited here, so if you are interested in this for your horse, pease contact us!