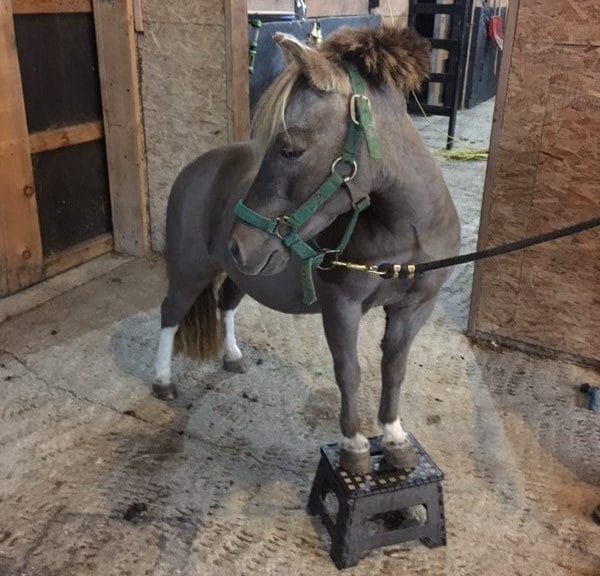 Barn Name: Biscuit
Birth Date: July 11, 2010
Sex: Gelding
Color: Grey/Pinto/Roan
Breed: Miniature Horse
Height: 7 hh
Seabiscuit is Offshore Acre's resident miniature horse! He is owned by Britt's sister, Brianna, and loved by absolutely everyone who meets him! Seabiscuit has been with Britt and Brianna since he was 18 months old, and has travelled from barn to barn with Brady and Remy during the earlier years of Britt's riding career. Seabiscuit was bred and born in Barrie, and was actually broke to ride when he was around 4 years old. His stalky, stout build allowed him to pony small children around from time to time, however, for the most part, Seabiscuit enjoys the casual life of roaming the pasture, bossing the herd around, and being loved on by everyone.
Seabiscuit enjoys to run with the herd, roll in the snow and loves to eat ice cubes! He also loves to jump small jumps beside Britt and Brianna, and his favourite thing to do is escape the pasture and tour around the farm on his own! His comical personality, dashing good looks, and loving nature makes him a joy to be around. Seabiscuit is always remembered by everyone he meets, and has a personality that is much larger than his small stature!
Keep an eye out for this adorable mini in our future posts!