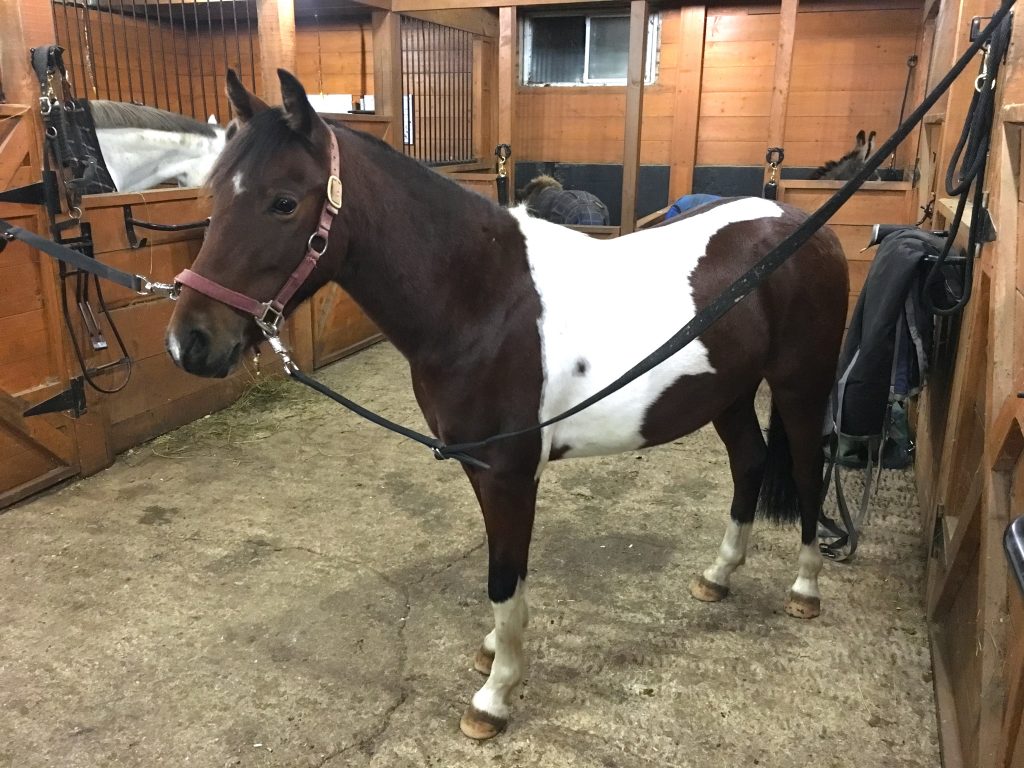 Barn Name: Rudy
Birth Date: June, 2016
Sex: Gelding
Color: Pinto
Breed: Medium Pony
Height: 12.1 hh
Rudy is the newest member of the Offshore Acres family. A lovely, 2 year old medium pony gelding, who joined the OA family in September of 2018. With exceptionally good confirmation, floaty, elegant gaits, and a gentle, curious personality, Rudy will make an outstanding addition to the OA show team.
Rudy will be saddled and back in the fall of 2018, and then left to mature for the remainder of the year and winter of 2019. Britt plans on bringing him into work and training slowly, allowing time for him to grow both physically and mentally. His training will be geared towards the hunter ring, with an end goal of Rudy competing as a children's hunter in the medium pony division, on either the Trillium or the A-circuit.
Currently, Rudy is working on ground training, lunging and being accustom to tack. He is taking everything exceptionally well, and showing great promise in his training. His constant exposure to new things, challenging him mentally, and showing him trust and understanding will help Rudy mature into an amazing children's hunter pony.
Keep an eye out for Rudy as he continues his training! With the looks and personable attitude like his, he will sure turn heads in the 2020 show season. If you're a young rider looking for a competitive pony for the mediums, Rudy will surely take you there!