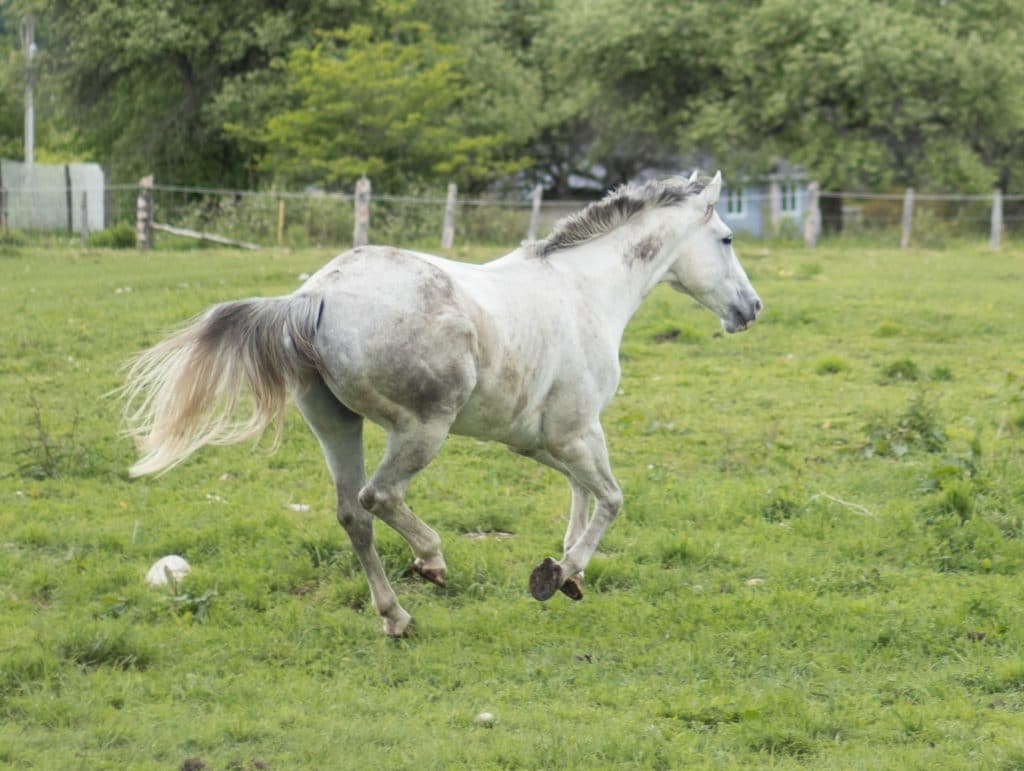 Barn Name: Gray
Birth Date: April, 2007
Sex: Gelding
Color: Grey
Breed: Quarter Horse
Height: 16.2 hh
Gray is owned and very loved by Britt's sister, Brianna. He came into their lives in May 2017, and arrived at Offshore Acres in September 2017. Gray is a Quarter Horse gelding, who was originally bred and trained to be a quarter horse race horse. However, he never did not have a racing career, which is just fine for us!
Gray was owned by the same gentleman for the majority of his life. When his owner passed away, Gray found his way into our lives and very quickly into our hearts. His kind, gentle demeanour, calm eyes, and loving personality has made him a favourite of many who visit OA. Gray was originally trained Western, and rode western games such as barrel racing and pole bending. Since coming to Offshore Acres, Gray is being trained in the hunter world, and has even jumped a few jumps, too! His steady gaits, and natural, relaxed head carriage makes him an exceptional hunter candidate.
When Gray isn't working in the ring, he enjoys trail rides, and being a confidant to many young children to pony ride around. He's been a first ride for many, and a confidence builder for others. Gray loves to work, and will willingly take a rider in whichever direction they chose.
Brianna is looking forward to taking Gray into the show ring in 2019, competing in a few hunter classes. We are all very excited to follow Gray into this next chapter in his life as an English horse, and are so grateful for his lovely presence in our barn.