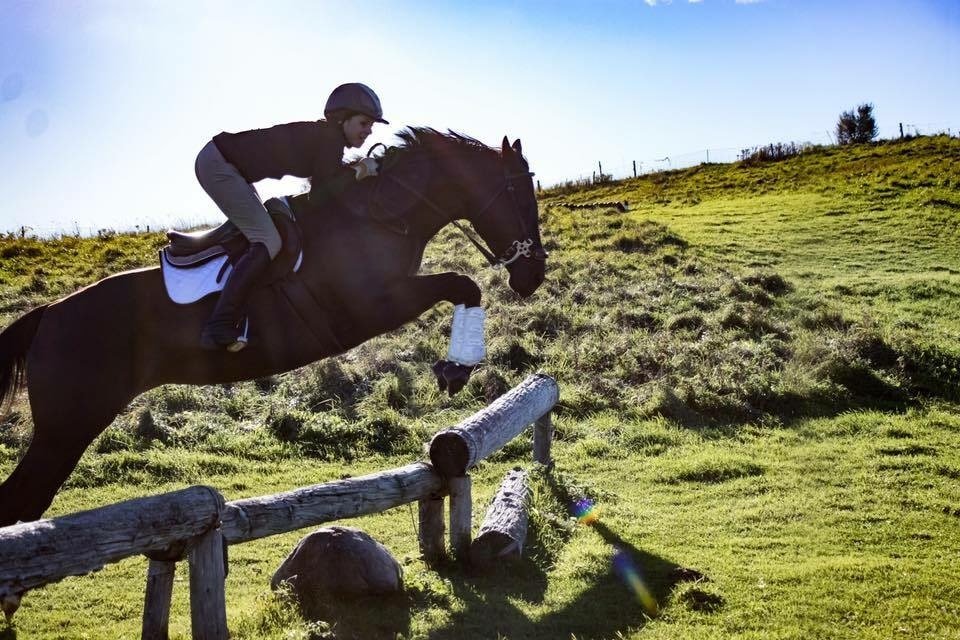 Barn Name: Remy
Birth Date: June 28, 2011
Sex: Mare
Color: Dark Bay
Breed: Thoroughbred
Height: 16 hh
Remy is a firecracker of a mare, with a presence and attitude that far exceeds her compact, 16hh stature. Remy came into Britt's life as a weanling, broke and trained by her slowly and has started in a few shows in 2018. Remy's Dutch Warmblood lineage is primarily dressage, with Olympic Ferro as her Grand Sire, who competed in the 2000 Olympics, helping his country win team silver for Dressage. Her Thoroughbred lineage has Wild Again as her Grand Sire who had an impressive 2.2 million in career earnings as a Thoroughbred racehorse.
Remy is very loving, attentive and sensitive, with movement that just floats and covers ground. Her dressage background is evident in every gait, with spirit and natural athletic ability that has been carefully channelled to produce an impressive, highly talented mare.
Remy's training has been purposely slow, to allow her time to grow, both mentally and physically. Broke as a two year old, Remy was eased into training gently and in turn has shown a love and determination in the equestrian sport. Remy loves to work, and tries very hard to please. in 2017 Remy was introduced to jumping, and showed an impressive talent in the jumping world, with scope that far exceeds the height she is jumping. This year, Remy went to her first off property show and took everything in stride.
When Remy isn't training in the ring, she enjoys trail rides, overnight camping trips and swimming. Her love for water frequently leads Britt into puddles where she splashes about, often leaving the two of them (and anyone around them) soaked.
Remy is being introduced to eventing later in this season, but her focus for the 2019 show season will be the jumper ring. Keep an eye out for this fiery mare; with a personality as big as hers, she won't be overlooked!