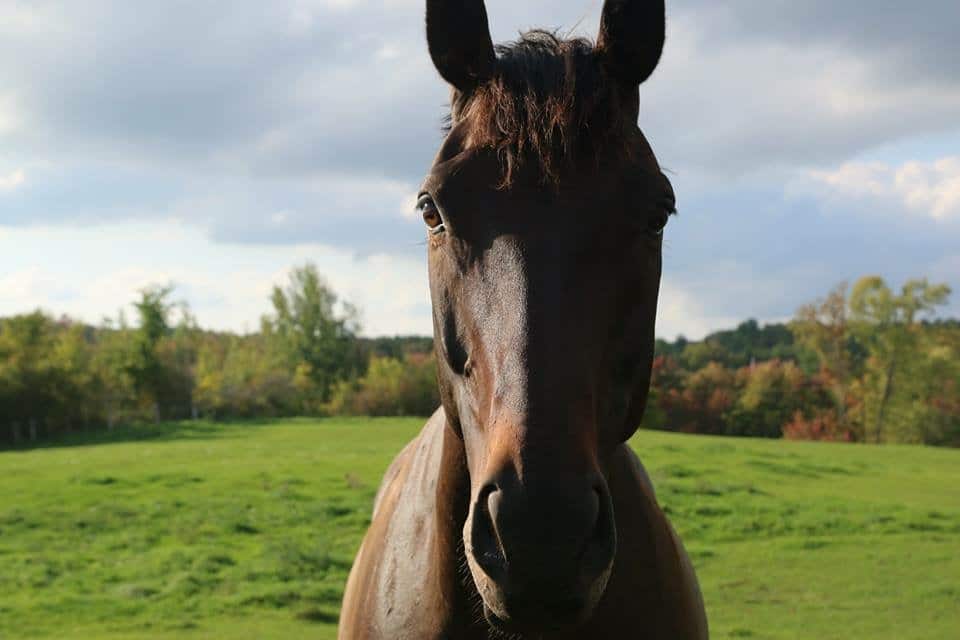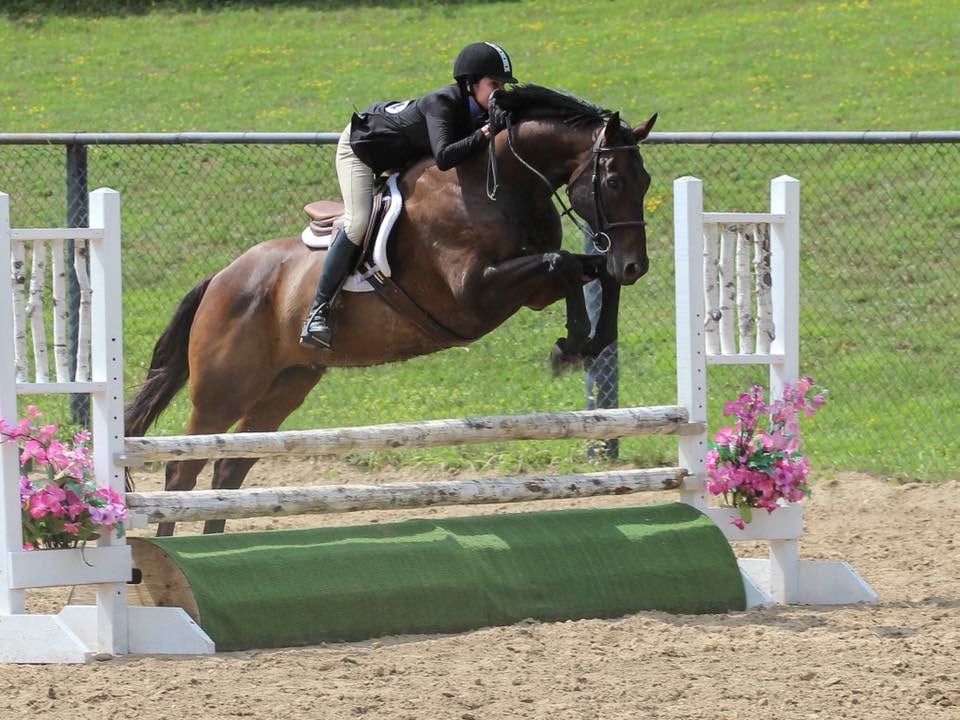 Birth Date: March 12, 2007
Sex: Gelding
Color: Dark Bay
Breed: Thoroughbred
Height: 16.2 hh
Brady is a lovely, elegant Thoroughbred gelding. He started his career on the racetrack as a two year old, and came into Britt's after a mere 6 starts at the end of his second year. Brady began into training as a three year old in the hunter world, but his talents were soon recognized in the jumper and most recently, dressage ring.
He is a very personable gelding, comical antics and a loveable personality. Brady is the namesake of our farm; being Britt's primary horse at this stage of her riding career. Brady has proven himself in the show ring as a young 4 year old, however Brady had to temporarily retire while he underwent surgery to remove a cancerous mass from his neck/throat area. Brady made a full recovery over the course of his fifth year and was slowly brought back into competitive work. Most recently in his eleventh year, Brady dabbled in the hunter ring to get him back into competing.
Brady's flashy, upwards movement encouraged Britt to try dressage with him. They took their first lesson with Olivia Wentworth-Stanley in April 2018. The two of them had a fantastic time, and his innate ability in the dressage ring shone through. After taking another lesson with Olivia, Britt decided Brady will be showing extensively in the dressage ring in the 2019 show season. Although he shows such enthusiasm and enjoyment in jumping, Britt is excited to challenge them both in the dressage ring next year.
With a presence that you can't help but watch, Brady will sure to grab the attention of many next season!